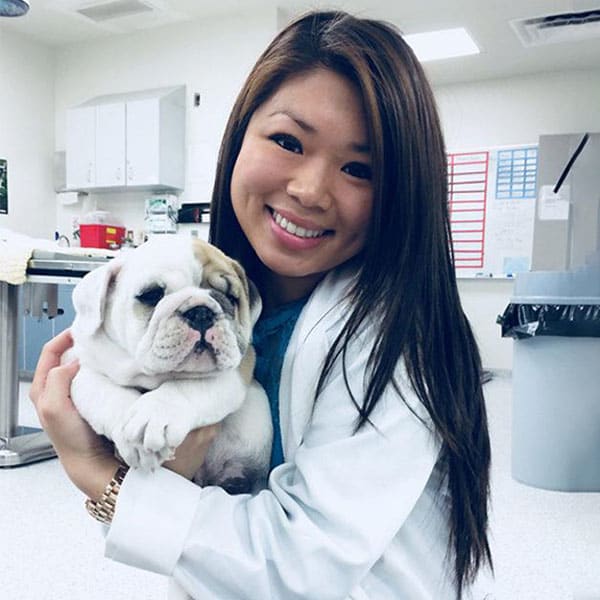 Dr. Lieu
Dr. Dana Lieu was born and raised in Seattle, Washington where she attended Seattle University. She received a Bachelor of Science in Biochemistry and a Bachelor of Arts in Humanities. For the next four years she worked in the genetics laboratory at Seattle Children's Hospital.
After getting inspired to find a profession that would allow her to integrate science and medicine with her love for animals, she went on to receive her Doctorate of Veterinary Medicine from Washington State University in 2015. She has practiced in both small and mixed animal practices and has a special interest in preventative medicine, soft tissue surgery, and dentistry.
When she isn't working with patients and clients at the clinic, Dr. Lieu loves spending quality with her husband Ryan, two dogs (Skylar and Rogan) and two cats (Nugget and Nacho). They enjoy anything outdoors, especially backpacking and hiking.